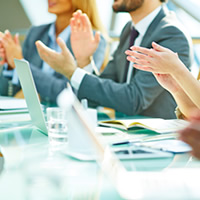 Senior figures from dentistry took the opportunity to debate some of the key issues facing the profession at the Local Dental Committees Annual Conference.
Almost 200 delegates attended the event in Birmingham earlier this month, with discussion centred on 26 different topics.
The issues of contract reform and clawback dominated the event, with those practitioners involved in prototype arrangements arguing that changes needed to be made in order for the new system to become workable.
Henrik Overgaard-Nielson, from the British Dental Association (BDA), said that he fully understood the frustrations of dentists who have been waiting years for contracts to be overhauled, but warned that walking away from discussions would destroy their hopes of replacing the thoroughly "discredited" UDA system.
"We have to work for a better system and I will have to be carried away from the table before giving up," he said.
Motions were also put forward challenging the Treasury's current constraints on public pay and calling for efforts to reduce the layers of administration which are said to still be hampering practices.
Delegates were also privy to a Question Time-style debate, in which a panel of five dentists discussed the best way forward for the profession.
Sara Hurley, the Chief Dental Officer for England, spoke out about the fact that as much as £95m clawed back from dental practices flowed back to other areas of primary care, but not dentistry.
Salhan Accountants is a multi award-winning firm which prides itself on keeping up to date with any financial news and information which may affect the sector. For more information about our specialist tax and accountancy services for dentists, please contact us.