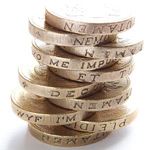 The cost of compliance to the average sole practitioner practice has increased by a staggering 1086 per cent in the last decade, the National Association of Specialist Dental Accountants and Lawyers (NASDAL) has reported.
According to a recent investigation, the "culture of compliance" has increased dentists costs at an unfeasible rate.
Ten years ago, a dentist would need to fulfil basic, albeit essential, requirements, such as a one-off registration fee to the General Dental Council, and an annual retention fee and registration with the Information Commissioner's Office.
But as the demands of compliance built up over the years, so did the fees.
NASDAL estimates that it costs a single-handed practitioner £15,150 a year to meet the requirements of CGC and compliance alone.
Combine this with the various mandatory registration fees and indemnity, and the figures stand at a shocking £21,875 – a 1086 per cent rise over the £1844 recorded in 2006.
Nick Ledingham, Chairman of NASDAL, said, "While there has had to be a certain amount of conjecture in calculating staffing costs and training in an average practice, we have strived to be conservative throughout this investigation.
"We hope that by demonstrating the burden of costs faced by practice-owners that sensible policy decisions will be made."
The estimated annual costs of meeting the demands of compliance include: the time the team spends on decontamination and maintaining records, data protection and financial compliance, administration and staff training, the report adds.
Salhan Accountants is a multi award-winning firm which prides itself on keeping up to date with any financial news and information which may affect the sector. For more information about our specialist tax and accountancy services for dentists, please contact us.