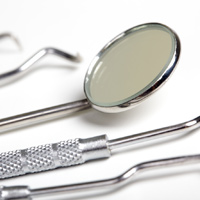 The British Dental Association (BDA) has urged MPs to hold a sub-contractor to account for failures which it has claimed have left hundreds of practitioners "unable to earn a living."
Capita has been accused of an administrative blunder which has forced a sizeable number of dental professionals to stand idle while the problem is resolved.
Some of the NHS dentists affected have had to wait up to 12 months to get their National Performer Number, which is required to provide NHS services.
The task had previously been the responsibility of NHS England – who typically managed to complete an application within a six week window – but the job was passed to Capita in September 2015.
The BDA leadership is apoplectic about the way the process has been mishandled, pointing out that it has put some practices at risk of failure.
In December, 550 trainee dentists had to stop working due to the backlog and the BDA estimates that the problem has cost tens of thousands of pounds in income.
Henrik Overgaard-Nielsen, the BDA's chairman of general dental practice, said: "It's a disgrace that practitioners are being denied a livelihood, while hundreds of thousands of patients are being left without access to NHS dentistry.
"We want to thank MPs for their determination to see Capita are held accountable. Neither patients nor practitioners should have to pay the price for failure by an NHS subcontractor."
A Capita spokesman said: "The majority of outstanding applications relate to dentists who have trained overseas and who want to work in the UK.
"The robust processing of these applications has always been more complex. We continue to prioritise the timely processing of all applications."
NHS England admitted there had been "teething problems" since the handover, but their phrasing drew a stern rebuke from the BDA – who suggested the organisation had shown poor judgment in its choice of words.
Salhan Accountants is a multi award-winning firm which prides itself on keeping up to date with any financial news and information which may affect the sector. For more information about our specialist tax and accountancy services for dentists, please contact us.