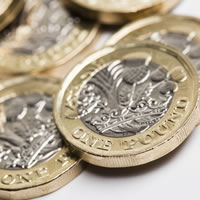 The British Dental Association (BDA) has warned about the impact that swingeing cuts have had on the industry.
The latest research by the trade body highlights the financial pressures facing many practitioners and accuses ministers of not doing enough to reform the current system.
According to the BDA data, the equivalent of £35 per head was put aside by the Government to cover the costs of dental care in 2006.
Over a decade later, spending per person has since fallen in real terms by £7.50, it claims.
In a statement this week, the BDA said that current funding arrangements were tantamount to "cuts by stealth", with the money being made available having failed to keep pace with inflation or the fact that the population has grown by almost five million in the past 11 years.
These arguments reiterate those that practitioners have made many times before about the need to reform the "failed" NHS funding system.
Although the organisation's case has perhaps been strengthened by reports which have recently emerged from the Health Secretary's own constituency.
In news which could cause embarrassment for Jeremy Hunt, it was revealed that some residents in his Surrey South West seat are unable to find any NHS surgery in a position to take new patients. And some people are reportedly facing a 12 month wait to secure an appointment.
Henrik Overgaard-Nielsen, the BDA's Chair of General Dental Practice, said: "Our patients shouldn't be clobbered with higher charges simply so Government can pull off cuts on the sly.
"The Government is dragging its heels over reform of a system that funds care for barely half the population, and families across England are now paying the price.
"NHS Dentistry shouldn't be a postcode lottery. We hope that now this problem has arrived at Jeremy Hunt's door he'll finally do something about it."
Salhan Accountants are a multi award-winning firm. For more information about our specialist services for Dentists and Dental Practices, please contact us.