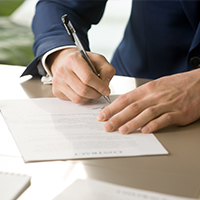 The British Dental Association (BDA) has blamed the existing contract system for a squeeze on NHS Dental placements.
The Times newspaper recently published the results of an investigation which revealed that 24 council areas in England are now in a position of only accepting private patients.
Further analysis of surgeries listed on the NHS Choices website suggested that almost half cannot take on adult NHS patients, while a sizeable proportion are also struggling to accept children.
The accessibility seems to vary quite dramatically in different parts of Britain, with West Devon, North Lincolnshire, Gosport, Barrow-in-Furness and Stafford among those where patient lists are buckling beneath the strain.
The BDA – a long-time critic of the current funding system for Dentistry – said that targets for activity set out in contracts can pose a number of problems.
Chair of General Dental Practice, Henrik Overgaard-Nielsen, said: "When Dental care is being commissioned for just half the population it's not surprising that millions of patients risk missing out.
"Access problems are now hitting patients across England, but officials would rather brush them off than fix the rotten system at their heart.
"Work on expanding access and encouraging child attendance is vital, but it is disingenuous to suggest that Government plans can achieve this. Without new resources NHS Dentists are being asked to swap one group of patients for another.
"This isn't about dentists turning their back on NHS Dentistry. For over a decade this failed system has turned its back on them."
Salhan Accountants are a multi award-winning firm. For more information about our specialist services for Dentists and Dental Practices, please contact us.