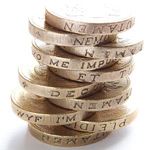 A dramatic collapse in practitioners' earnings across England and Wales could lead to a major crisis in NHS dentistry amid the ever-increasing costs of compliance, an industry body has warned.
The latest figures compiled by NHS Digital have revealed that taxable income for high street dentists appears to be slowly falling.
Indeed, there has been a reduction of almost 35 per cent in real terms since 2006.
This unprecedented situation has meant that the practice-owning dentists have seen their income fall by £45,000 (and associates by more than £20,000) over the course of the past decade.
This is at the same time as compliance and registration costs rose by more than 1,000 per cent.
The British Dental Association (BDA) has expressed serious concerns that the joint effects of underinvestment, mounting costs and the public sector pay restraint jeopardise the long-term sustainability of the service.
Henrik Overgaard-Nielsen, the BDA's chair of General Dental Practice, said: "A decade of chronic underinvestment and pay restraint now risk choking the life out of NHS dentistry.
"This 35 per cent fall in earnings has no precedent in the UK public sector, and is placing the future of the service in doubt.
"We have been left to confront a perfect storm of mounting costs and pay cuts unaided, and it's our patients that stand to lose out as access, investment, and staff recruitment problems reach crisis point.
"The Government has already thrown a lifeline to GPs. Ministers must understand that sink or swim is not a sustainable policy for this corner of the health service."
Salhan Accountants are a multi award-winning firm. For more information about our specialist services for Dentists and Dental Practices, please contact us.