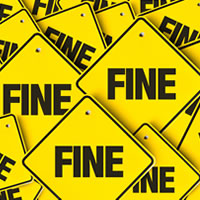 An increasing number of dental patients are wrongly receiving fines following treatment, due to ongoing errors relating to patients' addresses, new data has revealed.
The regulator Healthwatch has published figures which show that 385,000 fines were sent out in the last financial year, but there are concerns that tens of thousands of these might be incorrect.
Healthwatch director Rory Deighton said: "There is something intuitively wrong about an NHS organisation sending out incorrect penalty charge notices.
"Thousands of people every month receive these notices, increasing stress in households all over England.
"All we are asking for is a simple system, where eligibility for free treatment is clear to everyone. The current system is unclear and unfair on patients."
Further analysis has found that mistakes in patient records appeared to be the reason many individuals were mistakenly issued with fines.
Last month, the British Dental Association (BDA) called for urgent action to stop innocent people being wrongly penalised.
The organisation said that as many as nine out of ten fines which were challenged were subsequently dropped, suggesting there is a significant problem in the way they are processed.
An NHS spokesman said that fines were brought in to tackle those who fraudulently claimed free NHS treatment but admitted there was still "confusion".
Salhan Accountants are a multi award-winning firm. For more information about our specialist services for Dentists and Dental Practices, please contact us.